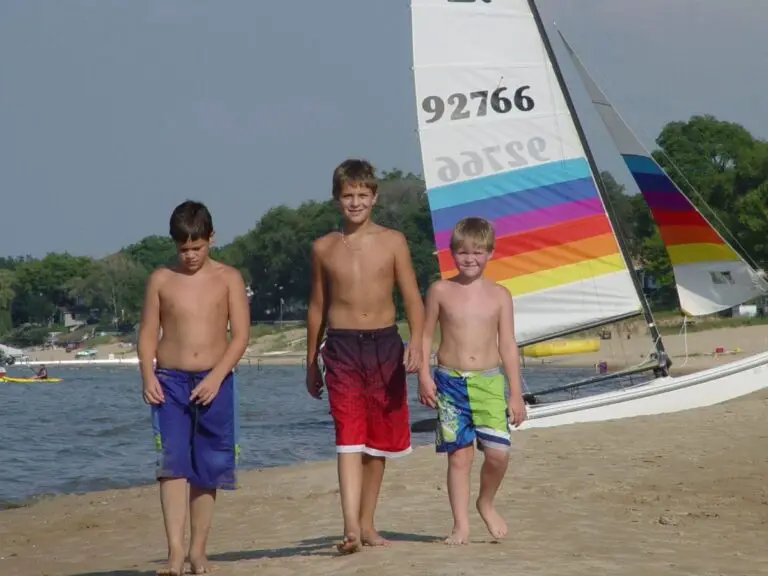 Hello, lovelies! It's your favorite mommy blogger here, sharing another exciting adventure with my family. Today, I'll be taking you on a virtual tour of Michigan Beaches, the hidden gems of the Great Lakes region. Pack your sunscreen, put on your favorite sun hat, and let's dive in!
As a mom of three, I'm always on the lookout for family-friendly vacation spots that are both fun and budget-friendly. Living in the Midwest, it's easy to overlook the beauty and excitement of our very own Great Lakes, but trust me when I say Michigan Beaches are a must-visit for any family!
Best Michigan Beaches
Nestled along the shores of the Great Lakes, Michigan Beaches offer a stunning combination of freshwater fun and picturesque views. Each beach boasts its own unique personality, catering to different tastes and age groups. And the best part? No saltwater or shark worries, mamas!
One of our favorite spots is the charming Silver Beach County Park on Lake Michigan. With a carousel, playground, and miles of pristine shoreline, it's the perfect place for our little ones to burn off some energy while we soak up the sun. The crystal-clear waters and gentle waves create an ideal environment for kids to splash around safely.
For a more adventurous day, we love taking our older kids to Sleeping Bear Dunes National Lakeshore. The towering sand dunes provide hours of entertainment, whether it's climbing up the steep inclines or running (or rolling) back down. It's a fantastic workout and an unforgettable experience, not to mention the Instagram-worthy views!
Lighthouses Abound
Now, no trip to Michigan Beaches would be complete without exploring some of the historic lighthouses dotted along the coastline. One of our favorites is the South Haven Lighthouse. A picturesque walk along the pier leads to the red, candy-striped structure that has been guiding ships since the late 1800s. The kids love learning about the history of these iconic buildings, and I must admit, I'm a bit of a lighthouse enthusiast myself!
Beach Towns To Explore
Of course, a day at the beach isn't just about the water and sand. The charming beach towns that line the shores of the Great Lakes are home to delightful shops, delicious eateries, and cozy accommodations. From ice cream cones at local parlors to treasure hunting in quaint boutiques, Michigan Beaches offer something for everyone.
3 Beach Towns That Must be Visited in Michigan
Traverse City: Located on the shores of Grand Traverse Bay, Traverse City is a must-visit beach town in Michigan. Known for its stunning views, cherry orchards, and award-winning wineries, this picturesque town offers a perfect blend of relaxation and excitement. Don't miss the annual National Cherry Festival, which celebrates the region's cherry harvest with parades, live music, and plenty of cherry-themed treats!

South Haven: Situated on the eastern shore of Lake Michigan, South Haven is a charming beach town filled with maritime history, boutique shops, and an inviting atmosphere. Home to the iconic South Haven Lighthouse, visitors can stroll along the pier or take a scenic walk through the idyllic downtown area. For the outdoor enthusiast, the nearby Kal-Haven Trail offers a chance to explore the natural beauty of the region by bike or on foot.

Grand Haven: Another must-visit beach town in Michigan is Grand Haven, located along the shores of Lake Michigan. Grand Haven is a popular destination for families and beach lovers with its scenic boardwalk, historic lighthouses, and pristine beaches. Be sure to check out the Musical Fountain, a synchronized water and light show set to music, which takes place nightly during the summer months. And if you're in town during the annual Coast Guard Festival, you'll be treated to a week of parades, ship tours, and fireworks!
So, dear readers, if you're looking for a family-friendly destination that combines natural beauty, fun-filled activities, and a touch of history, I highly recommend adding Michigan Beaches to your bucket list. Trust this mommy blogger; you won't be disappointed!
Sending sandy hugs and sun-kissed kisses,